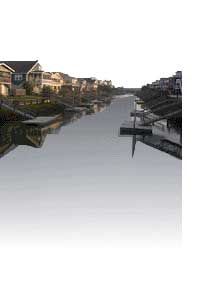 NEW FACILITIES:
2 PRIVATE KARAOKE ROOMS(temporarily closed for refurbishment process)
HOURLY RATE ONLY RM20 PER HOUR/PER ROOM
FOR INHOUSE COSTOMERS ONLY.



BUDGET BEACH ACCOMMODATION

Welcome /Selamat Datang.
To Kembara Resort-Budget,Beach Accommodation.

Recommended by most travel guide books - Lonely Planet, Routard, Stefan Loose Verlag, Foot Print, Rough Guide, Asian way of life and Tourism Malaysia.
Kembara means travelers,




A little piece of East Coast paradise next to white sand, swimming beach with wonderful view of Redang Island here you can see the sunrise and sunset at the same beach.



A Family run resort surrounded by endless lines of coconut plantation,no TV and Phone in rooms but if you want to be woken up by bird twitter and listening to wave from South China Sea at the same time then this is the place to stay longer then intended and returned again and again.

Our Rooms Rate
Standard Room RM130/night
Deluxe Room RM150/night
Deluxe Family Suite RM350/night Superior Deluxe RM250/night Executive Deluxe RM350/night Villa Suite RM700/night Air-Cond Dorm RM35/person


>FREE WIFI

> hi all .. for the information of our resort is regaining the status of a lot better, and news for the visitors, enjoy a deep sleep with a new mattress, sheets, pillowcases, which just got arrive here, exclusively for guests who want comfort on a par 5 accomodation bed star, all this is only available at our resort, with package prices, and the great thing is you can enjoy the beauty of the environment along the peaceful atmosphere of the sea.

for more info:

KEMBARA RESORT

474 Pantai Peranginan Merang

21010 Setiu, Terengganu,

Malaysia.

Tel:609-6531770

Fax: 609-6531900

E-mail: kembarabeachresort@hotmail.com

for resevation pls call

Christie 014 8779265

or En Samsudin (M.D) 013 9144220

kembarabeachresort@hotmail.com

KEMBARA RESORT ARE CURENTLY UNDER RENOVATION,KEEP TRACK OF OUR PROGRESS BY VISITING